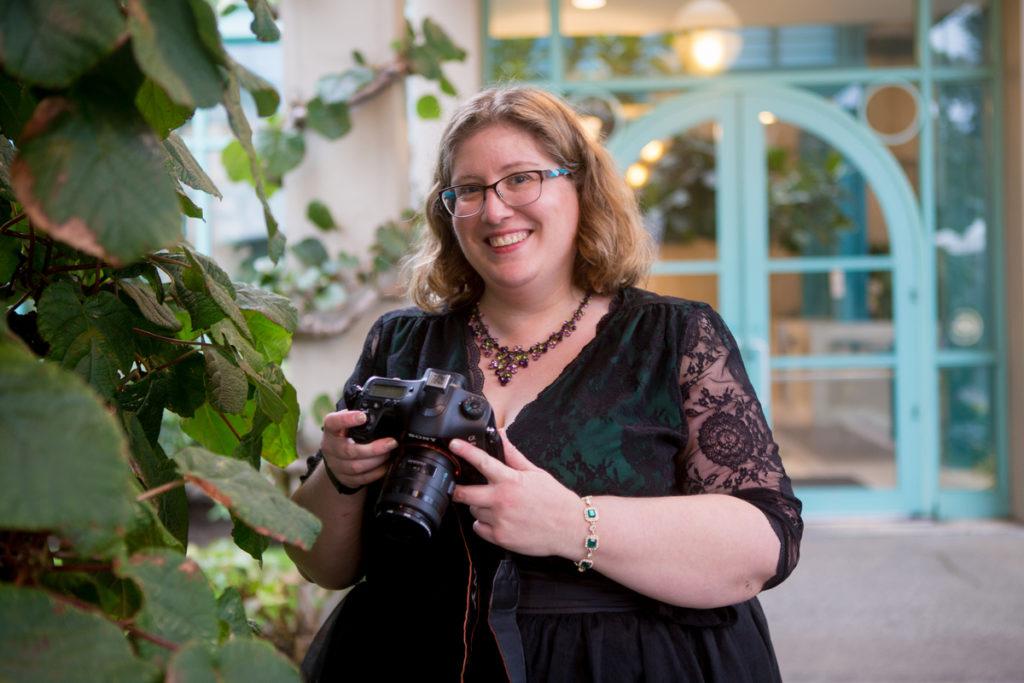 What's this all about, then?
Hi there! I'm Lindley, pronounced LIN-lee (she/her). I'm a fat, white professional photographer who specializes in working with people of all ethnicities and genders, particularly folks who live in large bodies. As a healthy body image and size acceptance advocate, I'm passionate about helping plus-size people develop a healthy body image and see how beautiful they are right this moment, without guilt or shame or endless dieting.
I run a portrait and boudoir studio outside Seattle; create stock photos focused on diversity and body liberation; and the Body Love Box, a monthly body-positive subscription box. More about me >
Where are you located?
I live near scenic Seattle, Washington, in the United States. My photography radius includes most of the Pacific Northwest, including Portland, Vancouver, Port Angeles, and Spokane. If you'd like to see me and my camera up close and personal and live elsewhere, I'm also happy to travel.
I also do sessions when I'm traveling — keep an eye on the blog for the next opportunity!
Land acknowledgement: Most of my work is created on land belonging to the Duwamish tribe. I support the tribal council monthly and you can too: https://www.realrentduwamish.org.
Why do you primarily work with people who don't have "mainstream" bodies?
The average American woman wears a size 14, but when you look at magazines and websites and Instagram, how many larger people do you see? People of every size are beautiful, and larger (or curvy, or zaftig, or plus-size, or big, or full figured, or fat) people deserve to be confident and celebrated for their inherent beauty just as much as thinner people. More about that here >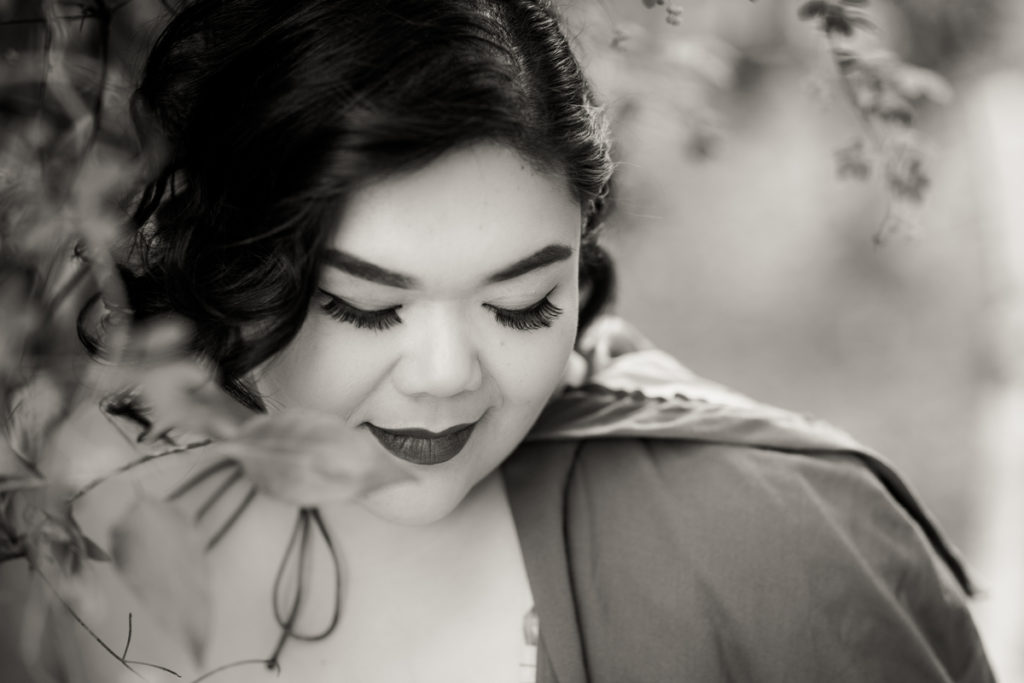 Sessions, Products & Pricing
What kinds of photography sessions do you offer?
I offer body-safe portrait, boudoir and small business visuals sessions. I also sell diverse stock images and fat-positive fine art prints.
How does a session with you work? What's the process?
You'll get all the details before your session, but here's the short version:
You book the session that works for you, and I contact you with confirmation and scheduling info.
You receive guidance in your email that walks you through what to bring, wear and expect at the session.
I guide you through your session in a safe and fun environment.
We meet for a reveal session where you see yourself in a whole new light.
How much do you charge for a portrait, boudoir, or small business branding session? What are your rates?
Session prices range from $300 to $2,400. See the Boudoir, Lifestyle Portraits and Small Business Branding pages for details.
Do you have a studio?
I most often work with clients at my home outside Seattle, WA. Alcove House is a beautiful, private space — many of the photos you see here were taken there. I also photograph on location and in other lovely homes around the United States. Read more >
Do you offer themed sessions?
Absolutely! Your imagination is the limit.
I think a themed session sounds cool, but my mind is going blank. Got any ideas?
And how. Take a look at this big list of portrait and boudoir ideas and see what inspires you >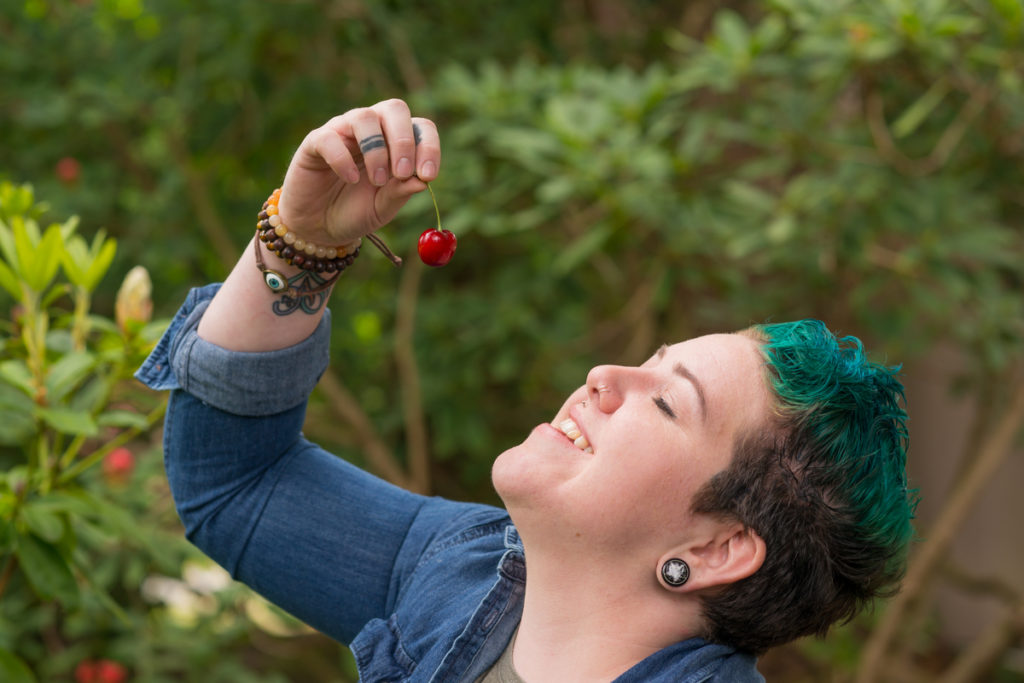 Your Session
How long is a session?
Body-positive portrait, boudoir and business visuals sessions start at 60 minutes, though I recommend the 90-minute session. That's longer than many portrait photographers' sessions, but it means we'll have time to discuss any last-minute clothing questions, make sure you're comfortable, and have a laid-back session that keeps you feeling safe and beautiful.
What about hair and makeup?
I highly recommend that you have professional hair and makeup done (though it's not required). This is such a special occasion, and it's a lot more fun to be the center of attention and relax before your session than to frantically run around doing your own hair and makeup the morning of your session. You can arrange your own makeup or easily add professional hair and makeup when you reserve your session. I'm happy to guide you!
What should I wear for a boudoir or portrait session?
The sky is the limit! Seriously. I've had clients come in with everything from incredibly intricate outfits with corsets and garters and stockings, to a pretty bra and jeans. For portraits, any clothing that makes you feel amazing works.
In general: If it makes you feel great, it's a good choice. Fuck flattering.
Should I bring a change of clothes? Can I wear more than one outfit?
Yes! The number of outfits we'll be able to take advantage of depends on the length of your session, but you're welcome to bring a few options. We'll also be discussing clothing options beforehand — I'll guide you through choosing a great outfit.
I hear you have some loaner accessories?
I am SUCH a magpie, so I'm always picking up new things to add to my studio collection of accessories, jewelry, props, tiaras (YES INDEED) and some limited wardrobe items. Take a look at what you'll have access to at your session here >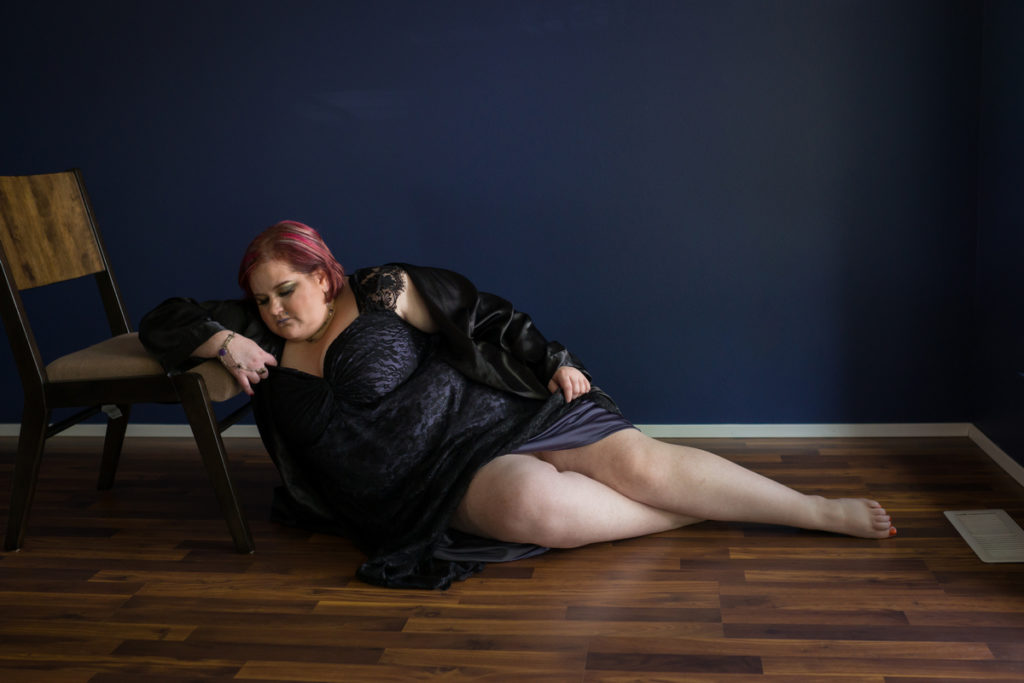 Vulnerability
How do I know my photos will be flattering and make me look good?
My training in portraiture has included many hours of training specifically on posing and lighting larger and curvier bodies. I'm a fat woman myself, so I'm also familiar with how a plus-size body feels from the inside. Here are lots of examples of previous work I've done, so you can see my style and the types of poses I use.
But I don't feel beautiful.
Take a look at the sessions here on the site. With very few exceptions, these folks are just like you: in other words, they're not models and (beyond some inspiration from Tyra) have no modeling experience. You and your body are worthy, just as they are.
One of the reasons I'll ask you to fill out a short questionnaire first thing is so that I can get to know you in person before your session. I'll get a sense of your personality and appearance, and use that to plan a session specifically for you.
I've never done any modeling. I don't even like being in front of the camera. How will I know what to do?
At your session, I'll give you a quick posing lesson and then guide you through each pose. My sessions are planned to be a bit longer than your average session specifically so that you have time to relax and enjoy your session.
Being in front of the camera makes me nervous. What if I'm too scared to have my picture taken?
My sessions are built around making you feel comfortable, safe and worthy. That means you're supported from the moment your session is scheduled:
You'll receive a series of emails leading up to the session that let you know exactly what to expect and help you prepare.
When you arrive for the session, we'll spend a few minutes chatting so you can get used to me and my camera with no pressure. I'll also have supplies on hand like makeup blotting paper, a comb and tissues.
My makeup artist is female, which helps calm many folks and reassure them there's no "audience."
Is there an age limit on "flattering" or appropriate boudoir sessions?
Absolutely not! Read more about that here >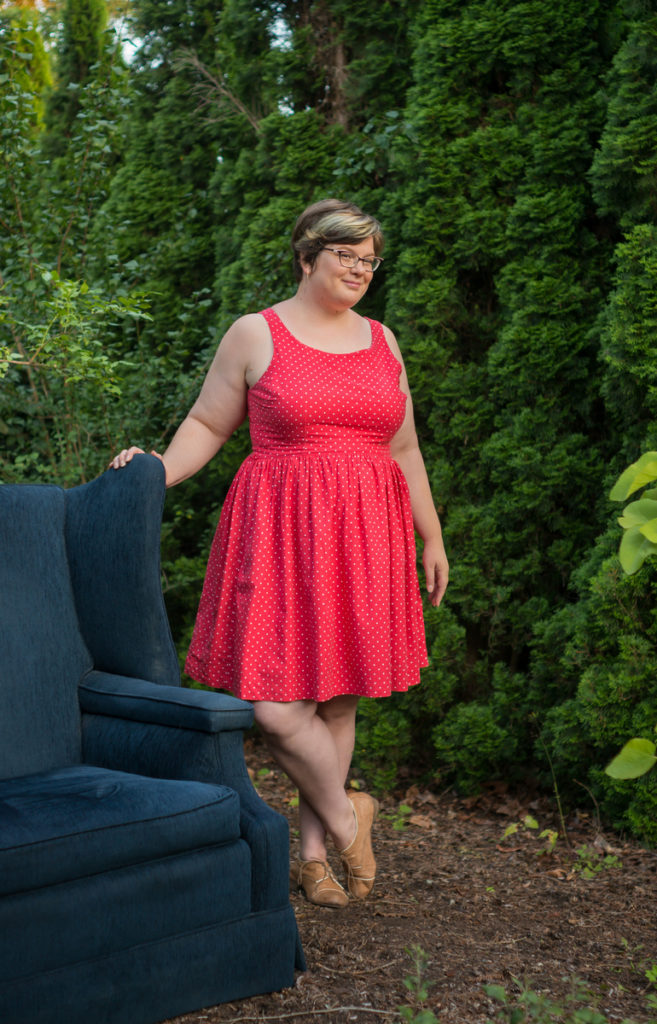 What do I need to know about nude photos? Am I going to be pressured to do them?
At every boudoir session, I give clients the option to do implied nudes if they want. That's where you look like you're nude, but there's actually a sheet or fabric or ostrich feathers or a prop covering your private bits.
(Often, clients are also wearing a bra or panties underneath, too, but you can't see it from the angle of the photo.)
Occasionally, I do have a client request full-on nudes, which I'm happy to do, and I always do those from an art nude perspective (classy not trashy, basically).
The upshot is that, while you'll always have the option to do implied or full nudes, and I will ask during your session if you want to do those, there is absolutely no obligation or pressure to do so. "No" is a complete sentence and a perfectly acceptable answer at any time in my studio.
Is it normal for a boudoir photographer to touch a client at all?
It comes down to what you're comfortable with, but in general, yes — read more about touching here >
What kind of privacy options do I have for my Sweet Amaranth photos?
Clients always get to choose what kind of privacy they'd like for their images, from public use (always anonymous unless you specifically ask to be tagged) all the way to "completely private and no one ever sees them but me and the client."
When you come in as a client, you'll be able to check the box for the privacy level you want. Easy peasy.
I'm going to be half dressed for my boudoir session, and you'll be all clothed and pointing a camera at me. That's super intimidating. How do I know you even understand what it feels like to be vulnerable?
That is a great question, and I'm glad you asked. Since my sessions are pretty laid back, and I'm kind of a doofus in person, people find it pretty hard to be nervous around me. That said, I've been known to strip down to my own undies while shooting to even out the vulnerability situation, and I photograph boudoir parties with a super sexy cage dress on. Also, here's a blog post about me and a nude beach >
I have major fat rolls, stretch marks and/or self-harm scars. Are you going to be weird about that?
All of those things are part of your story, and there's nothing more shameful to them than having eyes or ears. I won't remove any of those things in Photoshop, but if you're truly uncomfortable having them as part of your visual story, we'll minimize them a bit through posing. Here's a client of mine who chose to share her self-harm scars >
Do you work with people of color, non-binary people, transgender people and other members of the LGBTQIAP+ community?
I'm honored to serve as a safe place (as much as possible as a cisgender white woman — I'm always learning, growing, and happy to receive feedback for improvement) and a respectful way for folks from all these communities to view themselves and their bodies. Here's a boudoir session I recently captured with a transgender woman >
My session is coming up and I just can't seem to relax!
Check out some ways to destress before your session >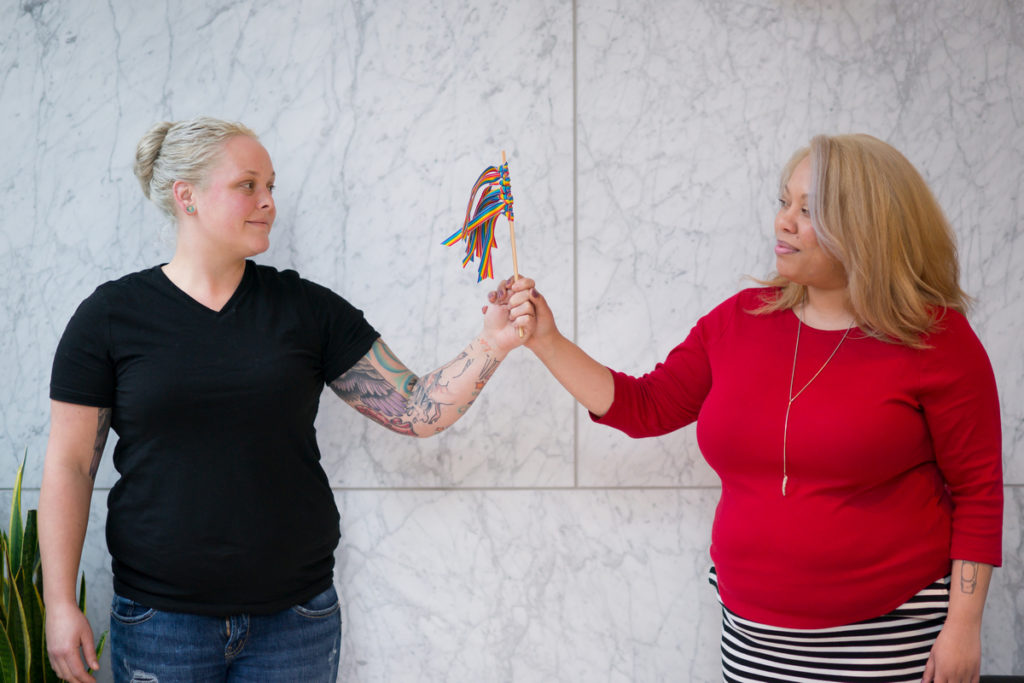 RETOUCHING
How much retouching do you do? What if I have a giant zit?
There are two types of retouching generally done for portraits: portrait and commercial beauty. Portrait retouching focuses on making people look "naturally" beautiful, while commercial beauty is the type of thing you see in magazines and advertising and features flawless, china-doll perfection.
You can probably tell from the previous paragraph how I'm going to answer this question. Since you're already amazing exactly the way you are, I'll focus on retouching that removes temporary flaws (like acne) and softens signs of aging slightly. More here >
Can you make me look thinner?
No.
I do not digitally alter the framework of your body. Instead, I'll get a sense of your personality and appearance, and use that to plan poses specifically for you.
Take a look at the boudoir sessions here on the site. Every one of these women have been retouched in my signature style (see "How much retouching" above), but none of them have been digitally slimmed down. Trust me as your ally to find the perfect poses to make you look your natural best.
What are you going to do about my problem areas?
I say this with a great deal of awareness that lots of people won't agree with me, but screw problem areas. There's no such thing. The fact that there are areas on every body that won't meet impossible standards of mainstream beauty ideals does not make them a problem. Here's a thing I wrote on underarms >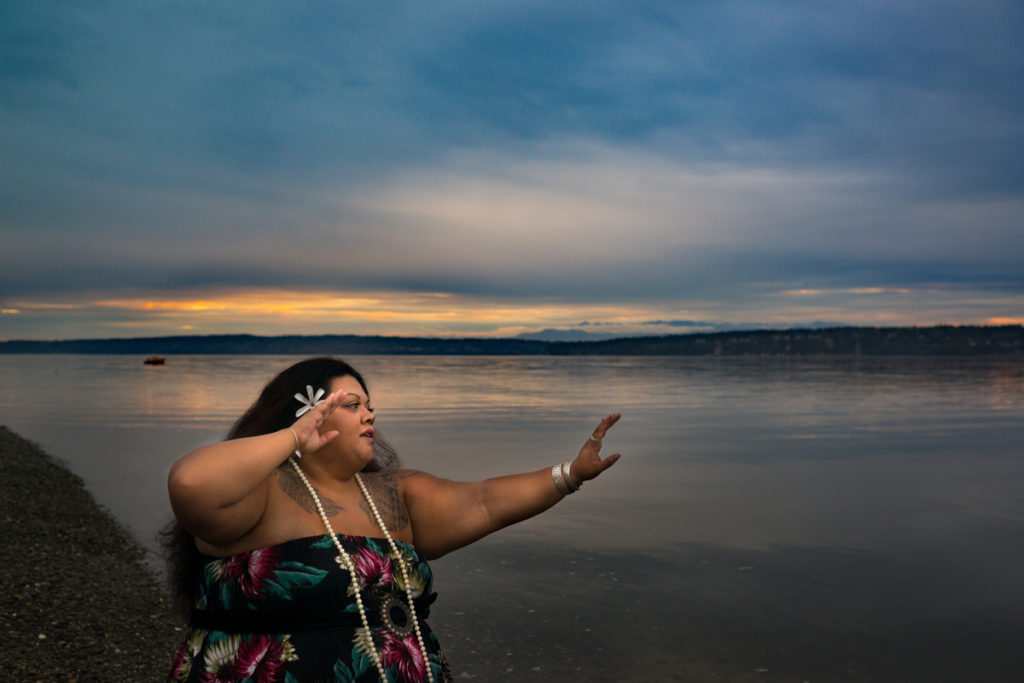 PURCHASING & DIGITAL IMAGES
Do I get a CD or DVD of all my photos?
I know the most annoying answer in the world is "It depends," but really, it depends. You'll be able to buy some or all of your high-resolution digital photos (also called digital prints) after the session. More here >
What if I don't want to buy stuff? I just want my digital photos.
Your session will include both digital photos and print products. Digital photo files are difficult to take care of over long periods of time, so they're not considered archival quality, where professionally-printed photographs will last for many decades. More here >
How long will you keep my photos? Do they ever get deleted?
Photos are kept for five years after your session; after that time the files are purged (for sanity, cost, and server space reasons) and cannot be purchased.
Do I have to buy prints through you or can I use my preferred service online?
You can do whichever you prefer! I'm of course happy to order as many prints from your images as you like at your reveal session.
If you'd prefer a DIY approach, your best bet is to purchase the large digital files from your session. Remind me when you get your files and I'll give you a list of sites that I recommend for high-quality printing.
What if I decide I want more prints or an album later?
I'm happy to order prints, albums, or art products for you any time for up to five years after your session.