If you haven't yet delved into the Body Liberation Stock photo and image collections, you're in for a nice surprise. There are thousands of high-resolution photos and artwork — that represent people who are fat, people of colors, and/or in the LGBT+ community — ready for you to use in any personal or commercial way, including marketing, advertising, websites and social media.
I'm disrupting the stock photo industry by creating photographs and curating contributor artwork of fat people living their lives and enjoying the world in non-shaming contexts. Each image is aligned with body positivity, fat acceptance, health at every size (HAES) and intuitive eating.
You can now buy these plus-size and fat-positive images at a discount by purchasing stock photo credits from the Body Love Shop.
These credits work just like cash. After placing your order, you'll receive your credit code via email within 48 hours.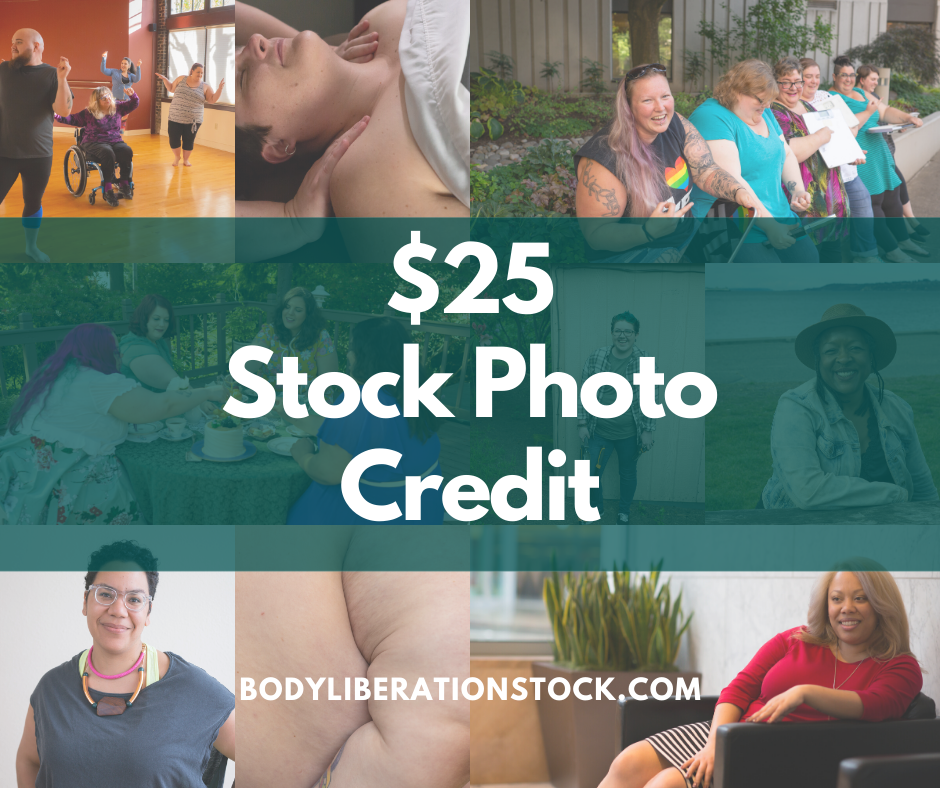 You can use each code as many times as you like until the value reaches zero. Just enter it at checkout, like you might a coupon code. Each code will expire one year from the date you receive it.
Hi there! I'm Lindley (she/her, pronounced LIN-lee). I create artwork that celebrates the unique beauty of bodies that fall outside conventional "beauty" standards at Body Liberation Photography. I'm also the creator of Body Liberation Stock, which provides body-positive stock photos for commercial use, and the Body Love Shop, a curated central resource for body-friendly artwork and products. Find all my work at http://www.bodyliberationphotos.com.