These images were captured before March 2020, and were not taken during the COVID-19 pandemic.
Content note: Contains artistic nudity
I've started calling this kind of session a series of intimate portraits: not necessarily the intentional sexiness of boudoir, more vulnerable than a regular portrait session. An exploration of the body in a relaxed setting, guided but free to move in ways that feel good. This is such a good way to capture your body at a moment in time and connect what you feel physically in your body to what you see in the mirror.
These sessions are of course open to any (a)gender and body size, like all my sessions. They may involve full or partial nudity, like the images here, to your comfort level.
For Ms. M's session, we did some exploring around sleep and self care. What do those things look like in a larger body? Where is the beauty? Where is the vulnerability? We incorporated elements of Ms. M's real life as well, like her neck brace, favorite book and sketchbook.
A selection of images from this session is available as stock photos at http://www.bodyliberationstock.com.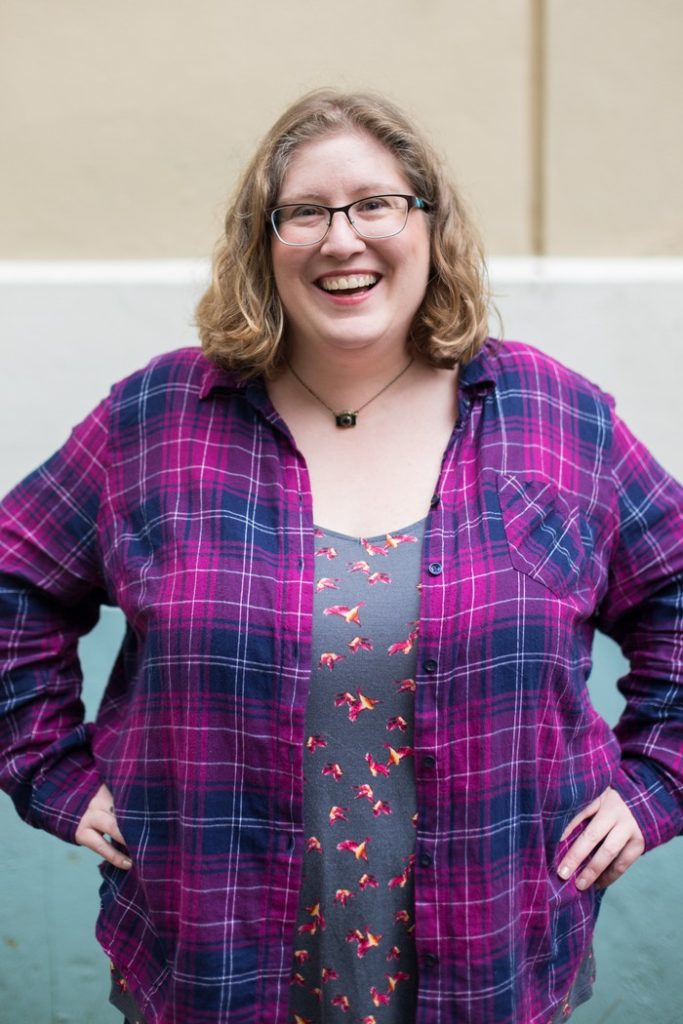 Hi! I'm Lindley
I'm a professional photographer (she/her, pronounced LIN-lee) who celebrates the unique beauty of bodies that fall outside conventional "beauty" standards. I live outside Seattle, WA.
People come to me for:
Body-safe portrait, boudoir and small business photography sessions
Diverse stock photos
Fat fine art photographs
Health at Every Size (HAES)-aligned consulting, writing and editing
The Body Love Box, my monthly body-positive subscription box
I talk about and photograph fat folks because representation of large bodies in the world is vital to our body liberation. Join me for weekly thoughts on body acceptance plus quick and useful resources for your own journey.
Hi there! I'm Lindley (she/her, pronounced LIN-lee). I create artwork that celebrates the unique beauty of bodies that fall outside conventional "beauty" standards at Body Liberation Photography. I'm also the creator of Body Liberation Stock, which provides body-positive stock photos for commercial use, and the Body Love Shop, a curated central resource for body-friendly artwork and products. Find all my work at http://www.bodyliberationphotos.com.