Lindley Ashline and Ann Duweke singing Patrick Hawes' "Quanta Qualia" at the Hope for Japan Concert, November 19, 2011.
I fell in love with Hayley Westenra's rendition of this piece, and from there discovered all of Hawes' mesmerizing music. It was such a joy to be able to perform Quantia Qualia.
This isn't a recent video, but I'm re-sharing it as a way of releasing old body shame. When this video was taken, I was bothered by the way my fat body moved on stage, and even more distressed by listening to my own voice. I wasn't able to give myself the grace and vulnerability of acknowledging that I was learning and growing, but now I'm ready to extend that love to myself. I belonged on that stage, I still do, and I always will.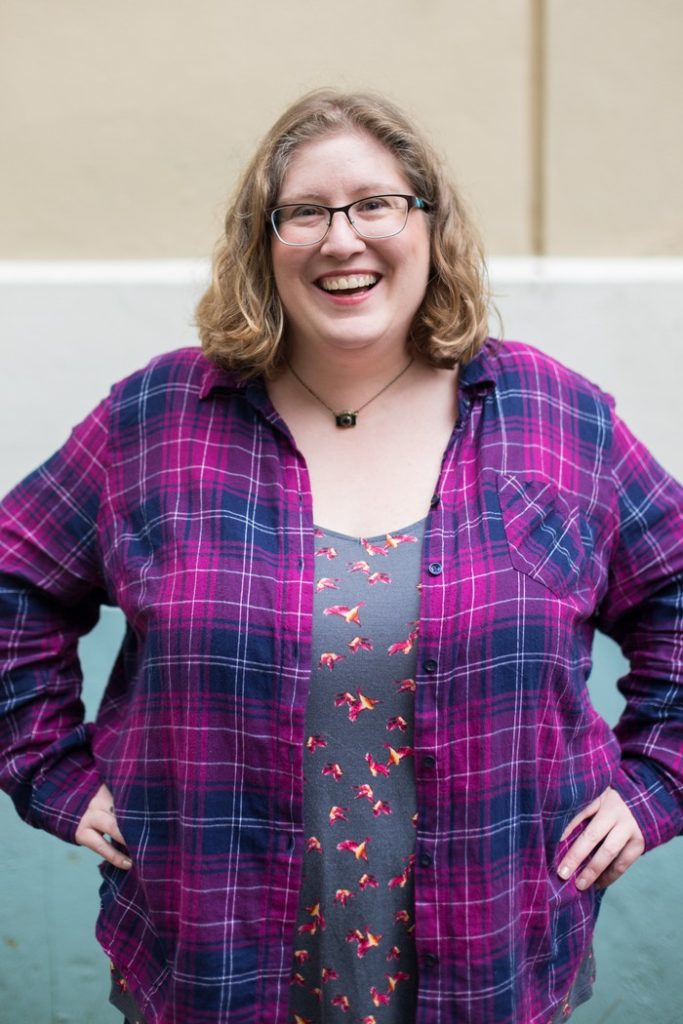 Hi! I'm Lindley
I'm a professional photographer (she/her, pronounced LIN-lee) who celebrates the unique beauty of bodies that fall outside conventional "beauty" standards. I live outside Seattle, WA.
People come to me for:
Body-safe portrait, boudoir and small business photography sessions
Diverse stock photos
Fat fine art photographs
Health at Every Size (HAES)-aligned consulting, writing and editing
The Body Love Box, my monthly body-positive subscription box
I talk about and photograph fat folks because representation of large bodies in the world is vital to our body liberation. Join me for weekly thoughts on body acceptance plus quick and useful resources for your own journey.