In this peaceful outdoor body-positive portrait session, Ms. E and I spent some exploring what it means to reclaim the right for our bodies to move in and enjoy public spaces. I've found that one of the best ways to support people in this is to give them lots of things to do where their bodies interact with the space in nonthreatening ways. I had Ms. E blow bubbles, eat, meditate and wade in Washington's Green River and explore how her body felt in each activity.
We produced some beautiful images together, but just as important, we made a difference in the way she moves in and experiences the world.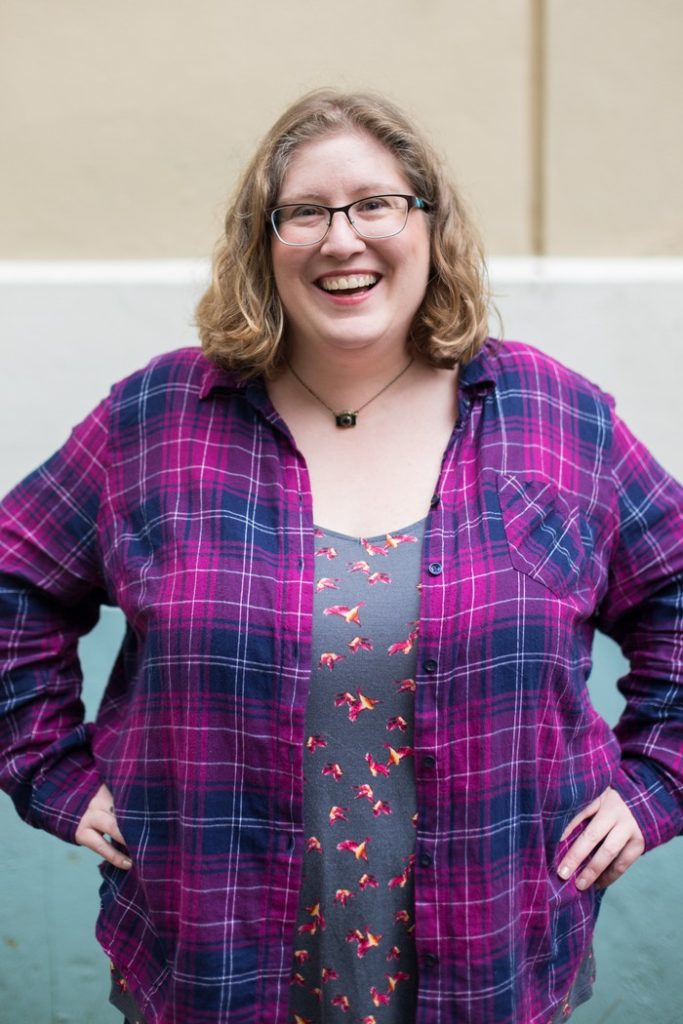 Hi! I'm Lindley
I'm a professional photographer (she/her, pronounced LIN-lee) who celebrates the unique beauty of bodies that fall outside conventional "beauty" standards. I live outside Seattle, WA.
People come to me for:
Body-safe portrait, boudoir and small business photography sessions
Diverse stock photos
Fat fine art photographs
Health at Every Size (HAES)-aligned consulting, writing and editing
The Body Love Box, my monthly body-positive subscription box
I talk about and photograph fat folks because representation of large bodies in the world is vital to our body liberation. Join me for weekly thoughts on body acceptance plus quick and useful resources for your own journey.