Environmental portraits — where the subject is involved in an activity or an environment they love — are some of my favorite photographs to create. Almost everyone is more relaxed when they're doing something they enjoy in a place they like to spend time!
For Mx. O's session, we chose a topic together: gardening. I prepared everything for the session ahead of time, making sure there would be plenty of ways to interact with the environment. When we met, I gave them general positioning and activity advice and then just let them be themselves for a relaxed and fun set of images.
A selection of images from this session are available as stock photos as well.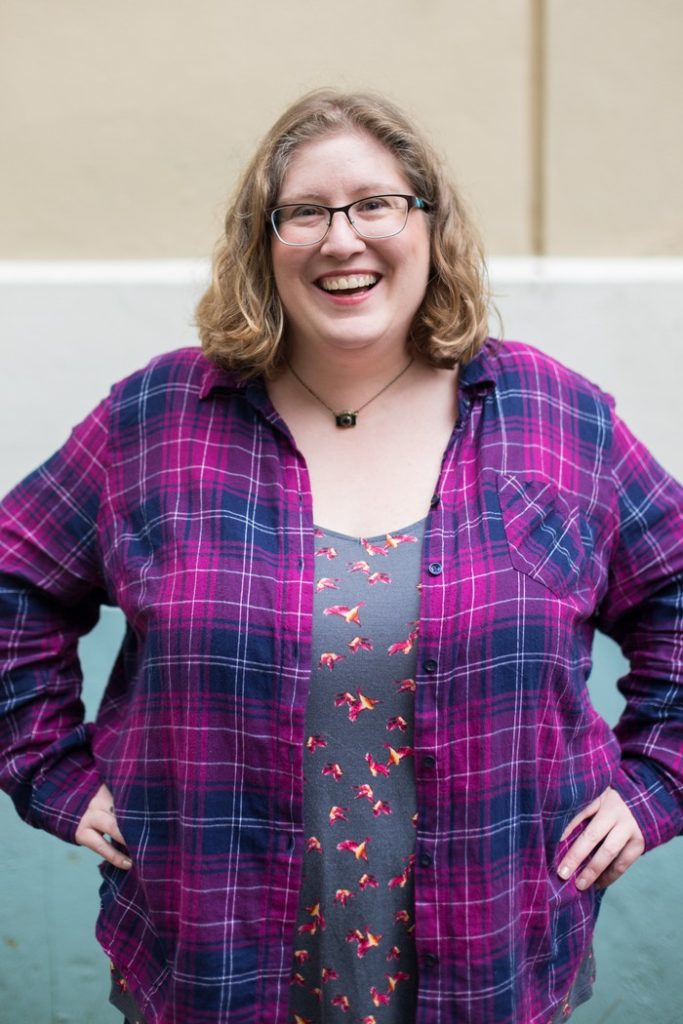 Hi! I'm Lindley
I'm a professional photographer (she/her, pronounced LIN-lee) who celebrates the unique beauty of bodies that fall outside conventional "beauty" standards. I live outside Seattle, WA.
People come to me for:
Body-safe portrait, boudoir and small business photography sessions
Diverse stock photos
Fat fine art photographs
Health at Every Size (HAES)-aligned consulting, writing and editing
The Body Love Box, my monthly body-positive subscription box
I talk about and photograph fat folks because representation of large bodies in the world is vital to our body liberation. Join me for weekly thoughts on body acceptance plus quick and useful resources for your own journey.