It's generally quite cool year round here in the Seattle area, but in the summer it can get hot enough to make a dip in a nearby river refreshing. Ms. G and I spent her body-positive Confidence portrait session at Flaming Geyser State Park (named for a flame created by coal miners discovering a methane gas pocket, that burned for nearly 100 years).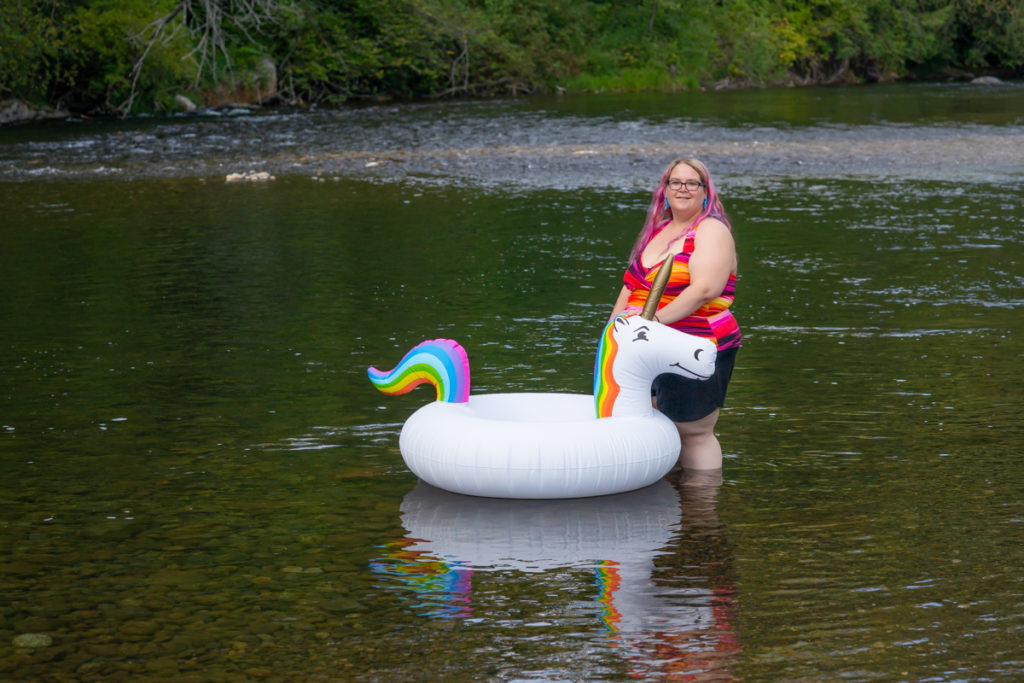 I highly encourage my photography clients to incorporate things they love and pieces of their lives into their sessions, and Ms. G delivered with a unicorn float, perfect for her aesthetic and the day!
◇─« About Lindley »─◇
Hi there! I'm Lindley (she/her, pronounced LIN-lee). I'm a professional body positive and fat positive portrait, boudoir and small business photographer in Seattle, WA.

I create artwork that celebrates the unique beauty of bodies that fall outside conventional "beauty" standards at Body Liberation Photography.

This video was created on land belonging to the Duwamish tribe. I support my local tribal council monthly and you can too: www.realrentduwamish.org.