It's generally quite cool year round here in the Seattle area, but in the summer it can get hot enough to make a dip in a nearby river refreshing. Ms. G and I spent her body-positive Confidence portrait session at Flaming Geyser State Park (named for a flame created by coal miners discovering a methane gas pocket, that burned for nearly 100 years).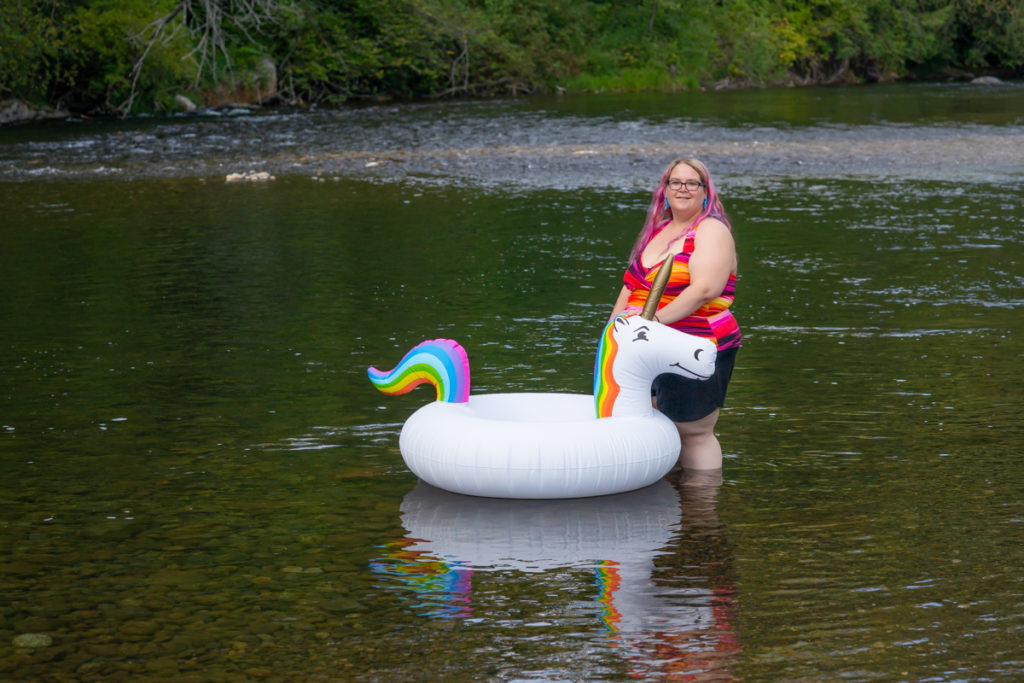 I highly encourage my photography clients to incorporate things they love and pieces of their lives into their sessions, and Ms. G delivered with a unicorn float, perfect for her aesthetic and the day!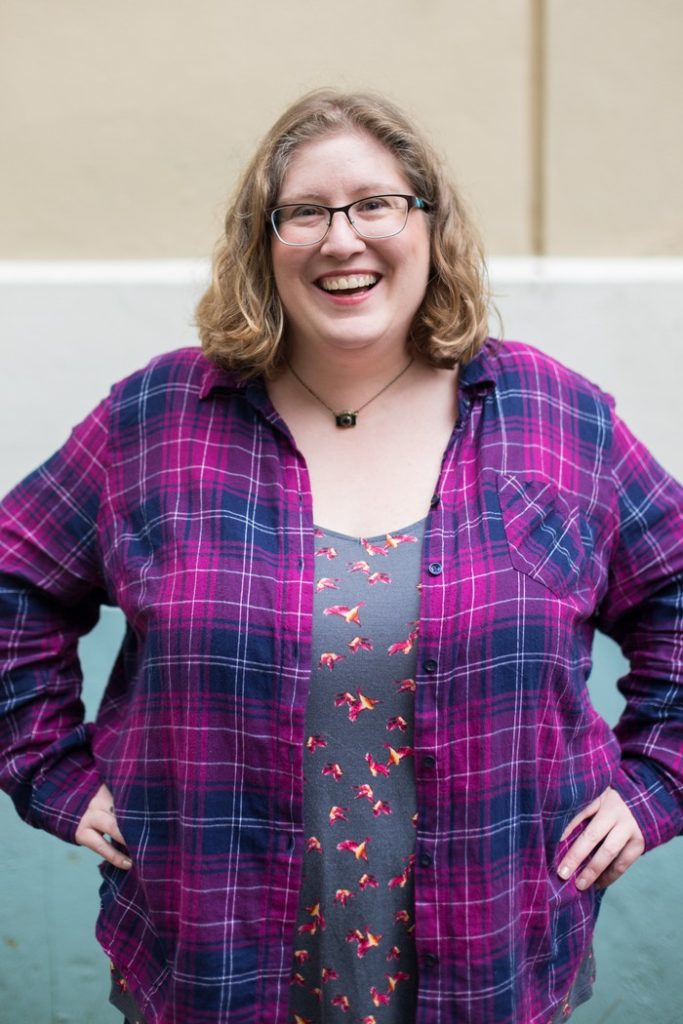 Hi! I'm Lindley
I'm a professional photographer (she/her, pronounced LIN-lee) who celebrates the unique beauty of bodies that fall outside conventional "beauty" standards. I live outside Seattle, WA.
People come to me for:
Body-safe portrait, boudoir and small business photography sessions
Diverse stock photos
Fat fine art photographs
Health at Every Size (HAES)-aligned consulting, writing and editing
The Body Love Box, my monthly body-positive subscription box
I talk about and photograph fat folks because representation of large bodies in the world is vital to our body liberation. Join me for weekly thoughts on body acceptance plus quick and useful resources for your own journey.