This plus-size beauty queen and Nevada's Red Rock Canyon = magic.
It was 95 degrees at sunset, but luckily Ms. D is used to the heat and I had plenty of water with me, so we took lots of breaks and it worked out fine. Better than fine, in fact. She'd chosen a sparkling sequin gown in rose gold that blended incredibly well into our surroundings.
We didn't want to stop even when the sun went down, so I found us an area filled with white rock that gave us a bit of natural light even as twilight was ending. Then the moon came up and was far too beautiful to waste, so we played around a bit and I used my car headlights (!) to create a few last magical images under the moon.
These images were created on land belonging to the Paiute tribe. I support my local tribal council monthly and you can too: www.realrentduwamish.org.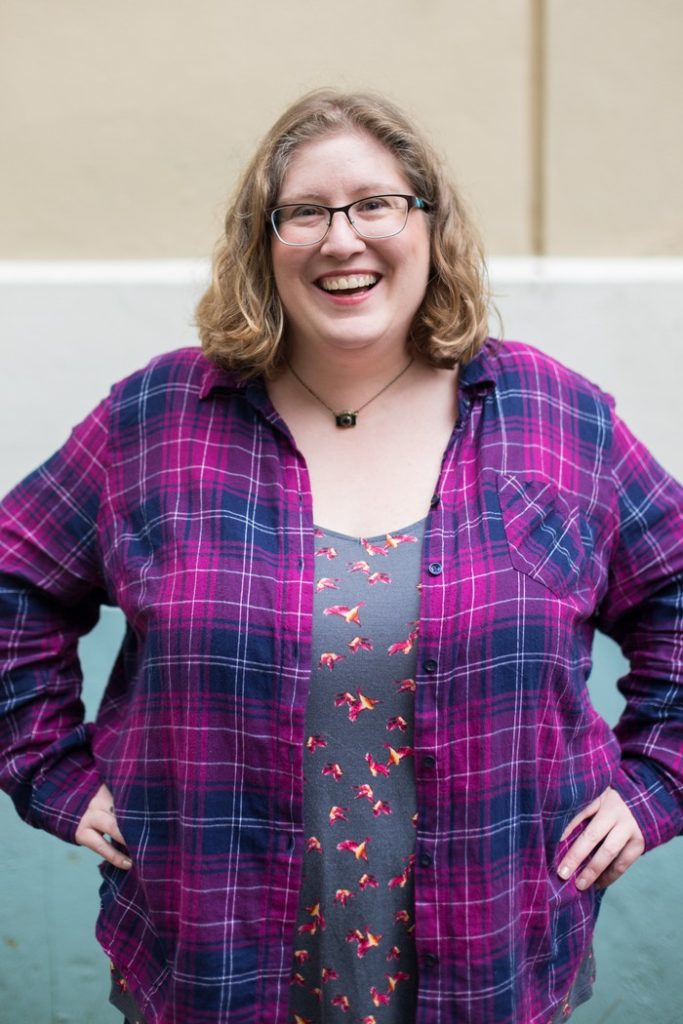 Hi! I'm Lindley
I'm a professional photographer (she/her, pronounced LIN-lee) who celebrates the unique beauty of bodies that fall outside conventional "beauty" standards. I live outside Seattle, WA.
People come to me for:
Body-safe portrait, boudoir and small business photography sessions
Diverse stock photos
Fat fine art photographs
Health at Every Size (HAES)-aligned consulting, writing and editing
The Body Love Box, my monthly body-positive subscription box
I talk about and photograph fat folks because representation of large bodies in the world is vital to our body liberation. Join me for weekly thoughts on body acceptance plus quick and useful resources for your own journey.