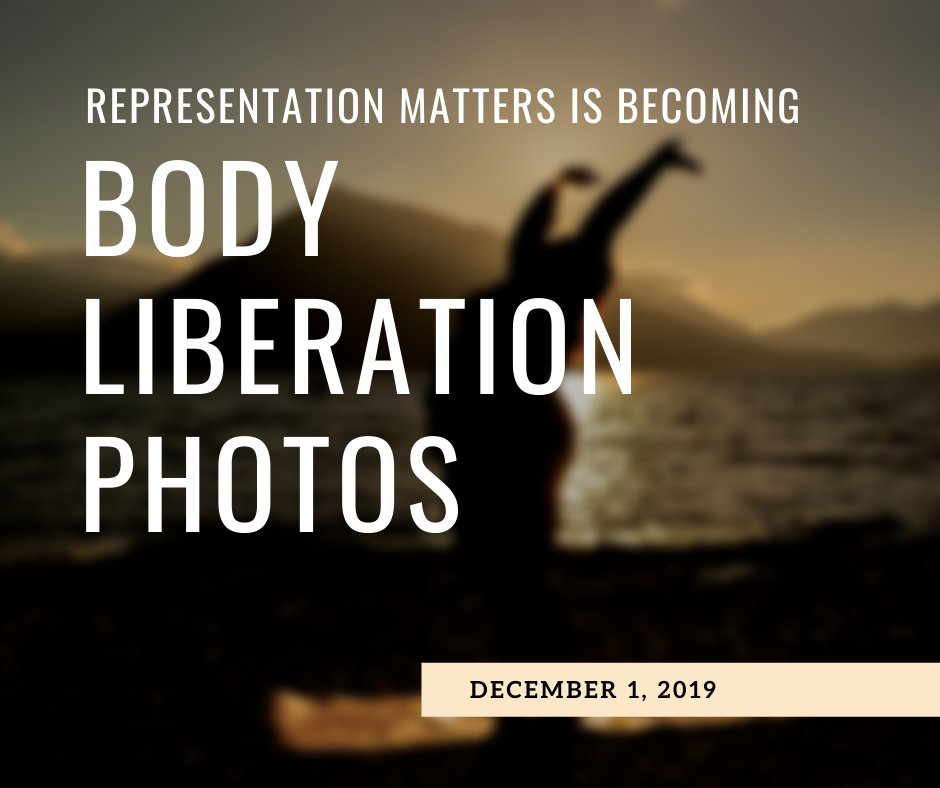 Representation Matters is moving and rebranding! On December 1, Representation Matters will merge with Body Liberation Photography. You'll find the same wide library of body-positive and diverse stock images at www.bodyliberationphotos.com.
What this means for you is that you'll be able to book body-positive photography sessions and buy diverse stock images all in one place. What this means for me is that I'll have fewer social media accounts to run and websites to update, which means I'll have more time to create beautiful images for you.
The Representation Matters Patreon will also be shifting a bit in presentation and purpose. Currently, the Patreon is used purely to deliver monthly stock image credits. On December 1, the look and feel of the Patreon will change to reflect the larger website brand change.
In addition, each tier will have rewards in addition to the stock photo credits, including body liberation journal printables and more. Existing subscribers will receive the extra rewards without needing to take any action.
Questions? Email me at lindley@bodyliberationphotos.com.
Warmly,
Lindley
Representation Matters founder