This post may contain affiliate links, which allow us to earn commissions on products we recommend. All opinions are our own.
Rachelle Abellar is a graphic designer, fat activist, and body liberation advocate. She is the founder of PNW Fattitude, a group that hosts events for people of size in the Pacific Northwest. She also runs Archive Six, a small press and zine distro that carries work centering indie art, social justice, feminism, WOC, intersectionality, fat activism, and survival. She is best known for her self care zines, as well as The Little Book of Big Babes, a coffee table book documenting fat fashion all over the world.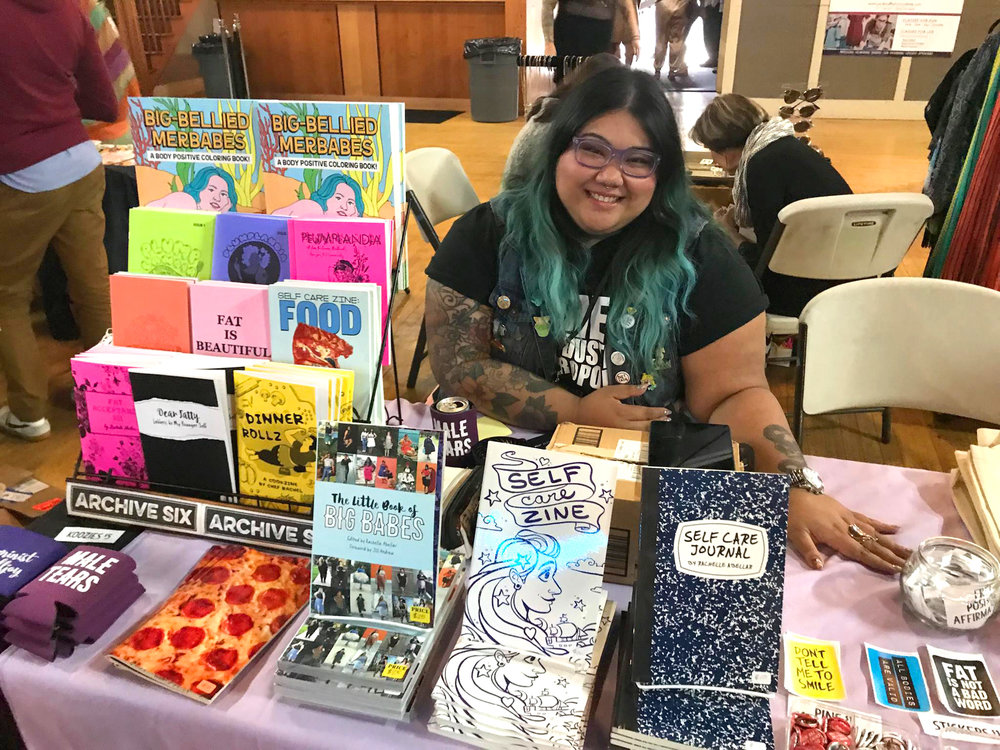 Tell me about you! What's your name? What pronouns do you use? Where do you live? What do you like to eat for breakfast?
Rachelle (pronounced RAY-shell). She/her. I live on Capitol Hill in Seattle. My go-to breakfast is a classic eggs benny!
What is your business, and how does it make a difference in the world?
I run Archive Six, a small press and zine distro that carries work centering indie art, social justice, feminism, WOC, intersectionality, fat activism, and survival. I like to think it makes a difference in the world because it helps get more eyes on important work by marginalized creators..
The name is actually a reference to an episode of Doctor Who — Archive Six was an area aboard a space station where forbidden records were kept. When a programmer heads to Archive Six to discover more about the Doctor, she is immediately stopped with the phrase, "Archive Six is out of bounds." I named my distro Archive Six because the literature and merch I carry explores, critiques, and celebrates topics that are considered "out of bounds" when it comes to mainstream media.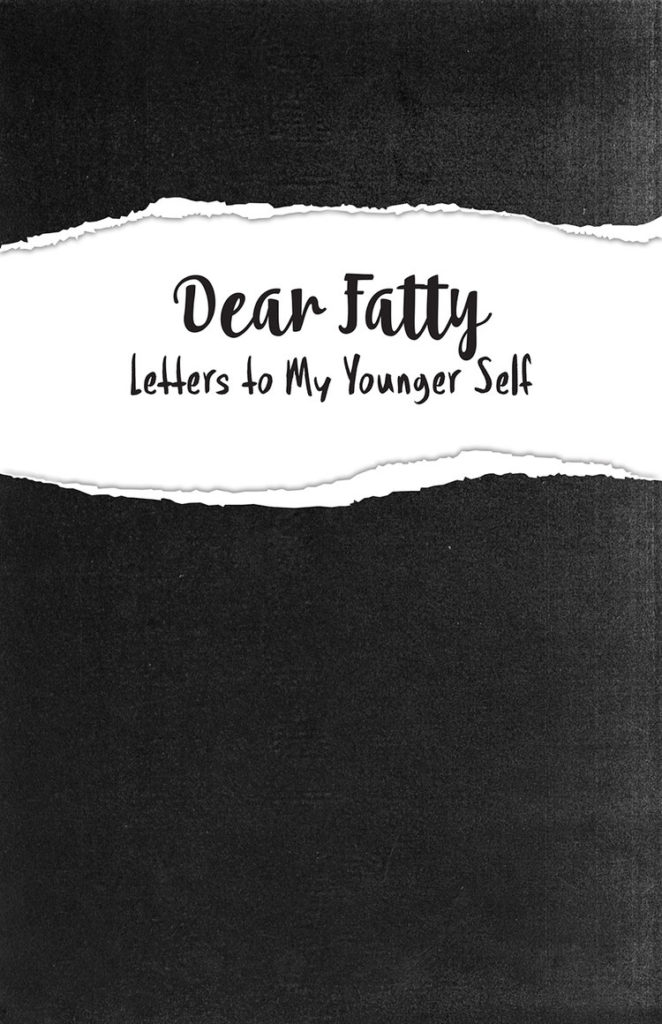 Why is what you do important? How does it change the way people see or how they feel about their bodies?
By publishing zines about the fat experience, I am helping de-stigmatize fatness in society. I do what I do with the hope that everything I put out into the world will inspire others, break down fat stereotypes, and change negative attitudes toward fat people
What's your most popular item/service, or the one you most enjoy doing/making?
Two of my best-selling zines to date are "Dear Fatty: Letters to My Younger Self" and "Fat Acceptance 101." I think these are popular because they are both informative about the fat experience, and can be very useful for those starting off on their journey to fat acceptance, or for folx who are interested in learning more.
How does body positivity or fat positivity make your business different from others in your field? What has your experience been like?
Fat positivity makes my business different from others because there are very few distros that I know of that specialize in pushing fat-centric work. It's been a really cool experience so far; at least once every show, I'll have someone at my table thanking me for being there and for carrying fat zines. It definitely shows me that there is a demand for more fat-centric content and fuels me to keep going, to be a better content creator, and to seek out more fat creators whose work I can lift up and share at shows all over the Pacific Northwest.
Can you share an instance where you made a real difference for a customer, or had some really great feedback from them about your body-positive work?
There is one specific instance that immediately comes to mind: I had a customer reading "Dear Fatty" at my table — I always welcome folx to read before they buy — and she just started crying. I knew those tears all too well because putting together an anthology of letters to younger fats also brought me to tears many times. I just passed her a tissue and told her if she wanted to read somewhere more private, she was welcome to.
She later came back to thank me and we shared a nice hug. It was definitely one of the most touching experiences I've ever had.
How did you discover body acceptance or body positivity personally? What kind of difference has it made for you?
I actually discovered fat positivity on Livejournal. Seeing fat folx looking fashionable, going to pool parties, hosting clothing swaps, finding love, just existing… Exposure to online fat communities in my early 20s was instrumental to my journey to fat liberation. I hated my body for such a long time and seeing all these photos on the internet showed me that I didn't have to. It just goes to show how powerful positive fat representation really is.
What advice do you have for other people who are learning to love and accept their bodies?
If you can, find community, whether it be online or IRL. Having a support system of people who actually look like you makes a world of difference. Also, remind yourself that everyone's journey to fat liberation is different, and progress is rarely linear. You're not going to love yourself every day, you're bound to have bad body days every now and then, and that's okay.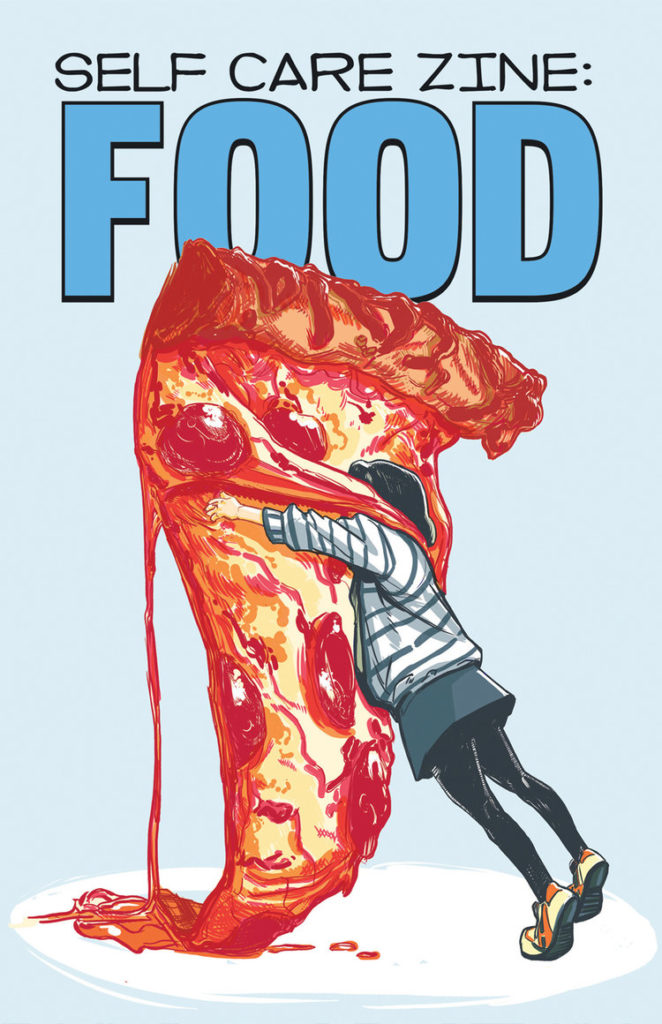 What advice do you have for other business owners who'd like to incorporate body acceptance into their work?
Don't make fat folx do labor for you! Do your own research. Consider consulting with fat folx and be sure to pay them for their time. Incorporate more inclusive language and behavior. Do the work to be as accessible as possible.
Where can we find more of your amazing work?
You can find me at your local small press show slinging zines or online at archive6.com!
Hi there! I'm Lindley (she/her, pronounced LIN-lee). I create artwork that celebrates the unique beauty of bodies that fall outside conventional "beauty" standards at Body Liberation Photography. I'm also the creator of Body Liberation Stock, which provides body-positive stock photos for commercial use, and the Body Love Shop, a curated central resource for body-friendly artwork and products. Find all my work at http://www.bodyliberationphotos.com.