Body Liberation Through Photography: Body-Positive and Fat-Positive Portrait, Boudoir, Stock, and Fine Art Images
"Do it. If you've ever felt you were too flawed to be beautiful, you will be delightfully surprised. Everyone should experience this at least once." – SW, Seattle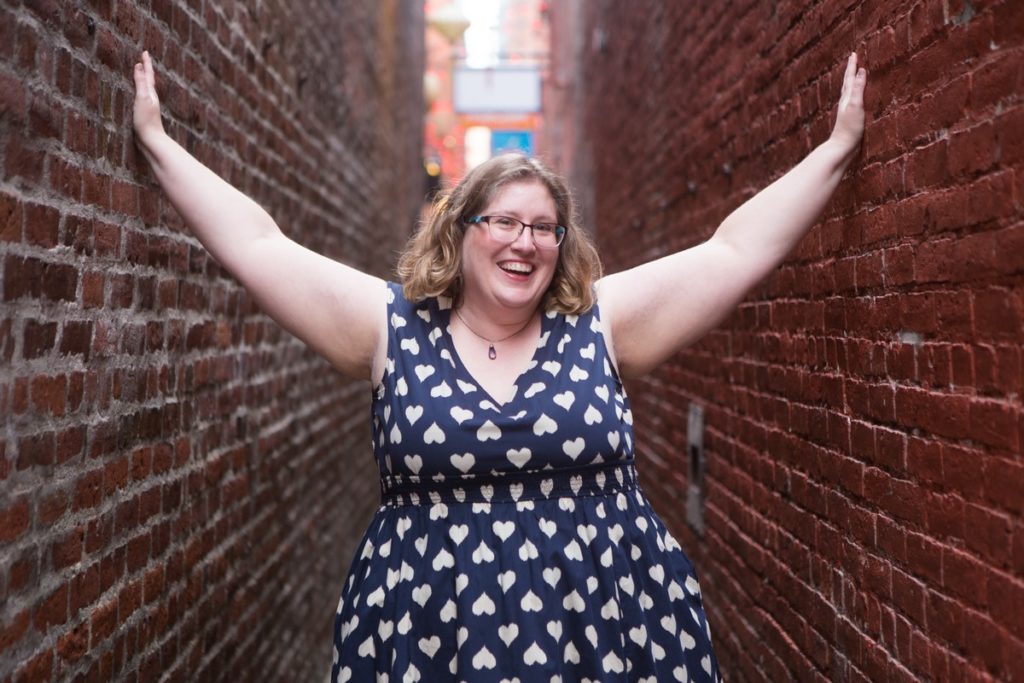 Hiya! I'm Lindley (she/her, pronounced LIN-lee). I help people reclaim their bodies through photography. I capture images of people of all sizes, ethnicities and genders, not just the ones whose bodies are likely to be seen in magazines and advertisements.
I come from a body positive and fat activist ethical grounding, so I work primarily with folks who live in large bodies, are people of color and/or members of the LGBTQIAP+ community.
Photography sets my soul on fire because through my work, people who don't see bodies like theirs represented anywhere else get to reclaim their self image. It's pretty amazing stuff.
My clients are taking a stand and refusing to be marginalized or defined by conventional beauty standards. People who are free of self loathing and who have grown in their sense of self so much that they don't just live their bodies — they celebrate them.
It's time to celebrate yours. Let's capture that celebration together.