Facebook: Body Liberation with Lindley Ashline
Instagram: @bodyliberationwithlindley
Twitter: @lindleyashline
Facebook group: The Body Love Blanket Fort

"Between mild dysphoria and chronic depression, I have never thought of myself as attractive. Lindley helped see myself as someone else would, capturing both the moments of spontaneity and perfect posing that I never see from inside my own head.
She understands lighting, she understands posture, and these are traits a smartphone selfie cannot take into consideration the way a professional photographer can.
The window she will open into your aesthetic world will leave you second-guessing every unpleasant thought you've ever had about your own appearance." – SW, Seattle
---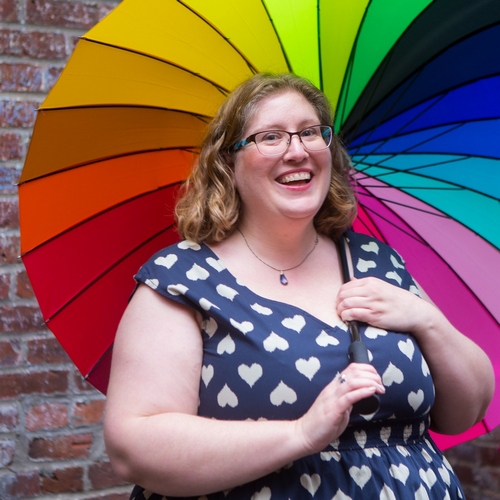 Hiya! I'm Lindley. I help people reclaim their bodies through photography. I capture images of people of all sizes, ethnicities and genders, not just the ones whose bodies are likely to be seen in magazines and advertisements.
I come from a body positive and fat activist ethical grounding, so I work primarily with folks who live in large bodies, are people of color and/or members of the LGBTQIAP+ community.
Photography sets my soul on fire because through my work, people who don't see bodies like theirs represented anywhere else get to reclaim their self image. It's pretty amazing stuff.
My clients are taking a stand and refusing to be marginalized or defined by conventional beauty standards. People who are free of self loathing and who have grown in their sense of self so much that they don't just live their bodies — they celebrate them.
It's time to celebrate yours. Let's capture that celebration together.
My Story
I used to think that I was too fat to be a professional photographer. I thought that no one would hire a fat photographer, that they'd laugh at the very thought. From the safety of my corporate job, I watched people in thin bodies make other thin people's dream images come true.
In 2014, my corporate job turned toxic, and I knew that I could make a difference elsewhere. I took the leap and trusted that fat folks would want a fellow fatty as their photographer, someone who understood both what it's like to live in a similar body and how those bodies look and move.
I launched Sweet Amaranth (now Body Liberation Photography) and began photographing people in all sorts of larger bodies. In 2015, I started Representation Matters, a stock image website focused on depicting larger bodies as well.
But much of my work at that time was still caught in the paradigm of "acceptable" bodies. Many of the poses and techniques I was taught while I was learning to photograph people are meant to minimize physical bodies and force them into meeting our current cultural beauty standards.
As I've grown in my own body acceptance and become a strong advocate for body liberation and fat liberation, I'm no longer willing to dance around trying to fit my clients and models into a mold that doesn't serve them. These days, I focus on capturing bodies as they exist in this moment — your joy, your light, your darkness, your story — with absolute minimal reference to "flattering" or "attractive."
We're going beyond beauty to liberation. Please join me. xo
I Believe
I believe that…
folks who are lesbian, gay, bisexual, transgender, queer, intersex, asexual, pansexual, and polyamorous should have access to nonbiased, supportive, beautiful photography.
folks who identify as men should have access to portrait and boudoir sessions styled in soft, feminine ways, too.
folks who live in very large bodies are just as valuable, beautiful, and worthy of being photographed as people in smaller bodies.
there are no rules when it comes to boudoir photography. ANY person of ANY gender in ANY body deserves to feel beautiful, sensual and sexy without shame or fear.
anyone with a body is inherently beautiful, and that capturing that beauty in my work is a sacred trust.
you, too, are worthy of being photographed in exactly the skin you're in today.
women who identify as plus size, fat or superfat have aspects of their bodies that are not only beautiful, but uniquely so.
anyone from a minority or oppressed community deserves a safe, nonjudgmental place to be vulnerable and explore what beauty means to you.
each curve and roll and angle of your body is beautiful and worthy of being celebrated.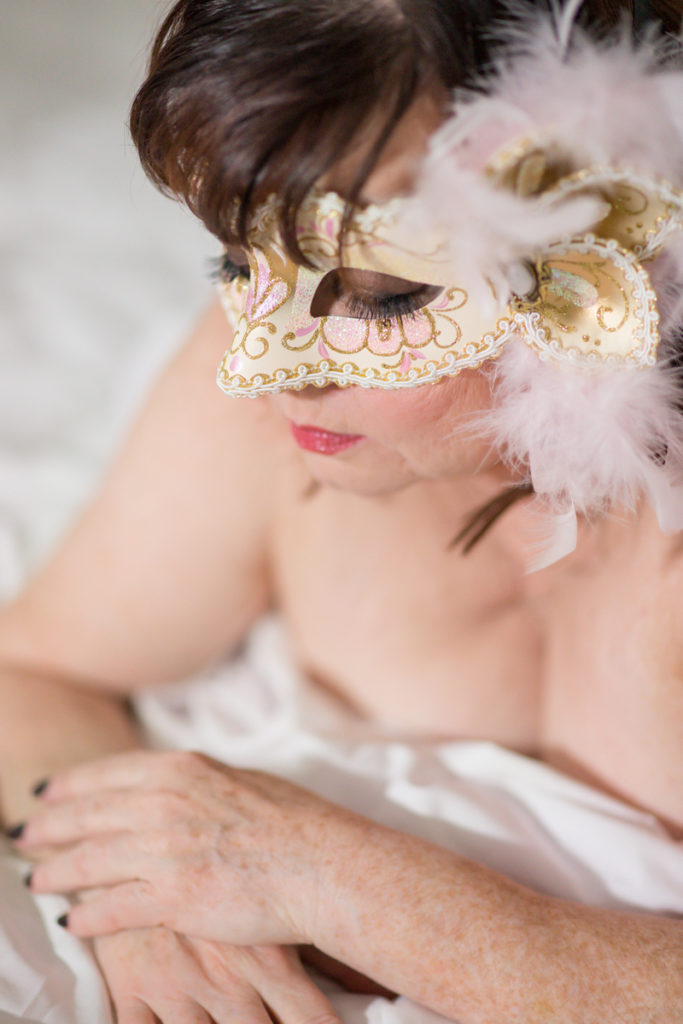 Code of Conduct & Ethics
Photographer Code of Conduct
It's incredibly important to me that you feel safe, comfortable and happy whenever you work with me. Here's how I respect your bodily autonomy during our sessions:
Ask before touching you the first time
Check in with you occasionally about your experience and comfort
Give you space if you exhibit unusual nervousness or jitteriness
Explain what I'm doing occasionally
Respect any requests you might have for space or a break
Client/Attendee Code of Conduct
Client and event attendees must respect commonsense rules for public behavior, personal interaction, common courtesy, and respect for private property. Harassing or offensive behavior will not be tolerated. Touching without permission will not be tolerated.
The use of alcohol, marijuana, and illegal drugs IS NOT permitted on the photographer's premises. The client understands that consumption of any such substances prior to and/or during the session may negatively impact the results of the images. If any such substances are consumed during the course of the session the photographer may cease work and retain all deposits.
The client will be responsible for the behavior of client during portraiture session. The photographer reserves the right to terminate the portraiture session without notice if the photographer deems the client's behavior to be unruly or unsafe. In such instances, the photographer reserves the right to retain the full session fee and collect the minimum order as damages. The client will reimburse the photographer or her agents for any loss/damage caused to property or equipment.
Body Liberation Photos reserves the right to revoke, without refund, the admission of any attendee not in compliance with this policy and show them out. Anyone violating the code of conduct for an event or a session may also forfeit the high-resolution photos that may be part of the admission fee if that person is asked to leave before their photos are taken.
Anyone finding themselves in a situation where they feel their safety is at risk or who become aware of an attendee not in compliance with this policy should immediately locate Lindley so that she can handle the issue immediately.
We see you. We hear you. We believe you.
Makeup Artist Code of Conduct
This is the agreement that I typically ask makeup artists to sign before working with any of my clients:
The clients you're working with today may be shy or particularly vulnerable. Please respect their bodily autonomy and:
Ask before touching them the first time
Give them space if they exhibit unusual nervousness or jitteriness
Explain what you're doing occasionally
Respect any request they might have for space or a break
You must respect commonsense rules for public behavior, personal interaction, common courtesy, and respect for private property. Harassing or offensive behavior will not be tolerated. Touching without permission will not be tolerated.
Conversely, I expect clients to hold themselves to a high standard of behavior as well. If you find yourself in a situation where you feel your safety is at risk or a client exhibits unacceptable behavior, please find me so I can take steps immediately.
Body Positive Photography Pledge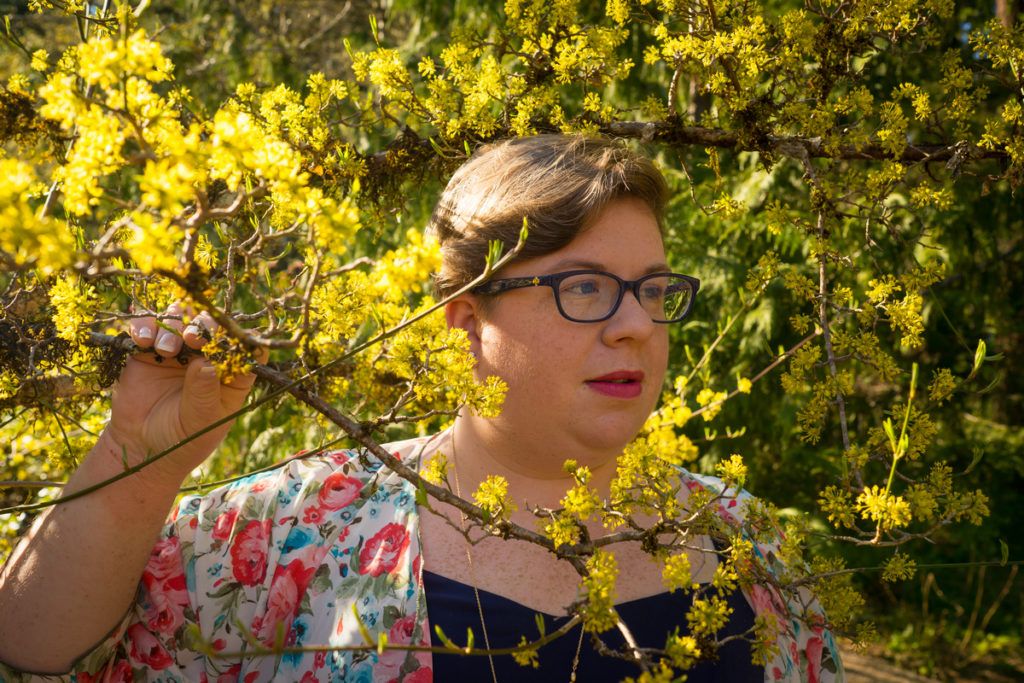 As a body positive photographer, I:
» View human bodies — all of them — with honesty, joy and compassion» Seek out a wide range of people who aren't trained models for my portfolio images
» Don't talk about "problem areas" or "flaws"
» Don't strive to make bodies look smaller or larger than they actually are
» Don't digitally remove permanent aspects of people's bodies like fat rolls or wrinkles
» Honor the body that each person has in this moment, in all its beauty and uniqueness
» Strive to capture a wide range of body types, shapes, sizes, colors and orientations in my portfolio work, both to increase the representation of people in underrepresented bodies and to make clients in any conceivable body feel safe working with me
» Use poses that are reasonably comfortable for each person's body shape and size, rather than slavishly imitating only poses that very thin people use
» Feature a full range of client and portfolio images on my website and in my social media, not just "aspirational" bodies
As Seen In
the HAES® files: An Open Letter to Fitness Professionals, Association for Size Diversity and Health (ASDAH) (reposted on the NEDA blog)
99 Body Positive Boudoir Photographers Around the World, Allgo
Eff Sh*t Up Friday with Dr. Melissa Bird (audio with transcript)
When Your World Shrinks, Allgo
8 Ways to Make Your Business More Body Positive, Fat Girl Reviews
FGR Chats: Lindley Ashline, Fat Girl Reviews
Trans People Exist Everywhere—Except Stock Photography Libraries. But That Just Changed, Slate
Usage Guidelines — The Gender Spectrum Collection, Broadly
Photoshoot Friday – My Fat Positive Session with Lindley Ashline, Ragen Chastain
(141) I feel powerless around food, Love Food podcast with Julie Dillon
Episode 10: Respect For All Bodies Is The New Black, Fat Face Feelings (audio)
Panelist, Fattitude screening, Tacoma, WA
31: Bodies in the Media and Why Representation Matters, Femtastic (audio)
40 Kind and Positive Words for Your Body, Prospect Therapy
11 Reasons You Deserve Clothing You Love, According to the Experts, Plus Bklyn
Food Psych #152: How to Make Peace with Photos of Yourself with Lindley Ashline (audio with transcript available on site)
Curate Your Feed with Diverse Body Positive Accounts on Instagram | Eating Disorder Therapy LA
Sex Toys for Curvy Women : The Womanizer Plus – Curvy Girl Lingerie
Lindley Ashline: Discovering My Body Positivity, 100 Stories Worth Telling